THE PERFECT PITCH: AN INVESTOR'S VIEW
An exciting new feature at the International Business Festival offers selected entrepreneurs the chance to pitch to investors from the main stage. But what makes the perfect pitch? We asked angel investor Simon Thorpe.
I see at least 500 pitches a year and some evenings will sit in on 12 to 15 one after another. So unless you get your message across very quickly, people will forget about you in seconds.
You need to articulate what you do, and why you are different, in a compelling and succinct way that investors can understand quickly.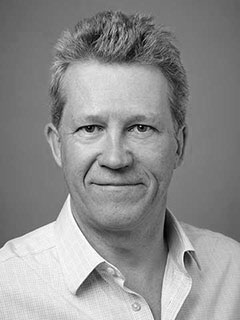 You don't have to have a certain look or be a particular "type", you've just got to be yourself. In the way a team pitches, I can see something about them, about their idea, and see whether they are genuinely passionate. I can see it in their eyes and hear it in their voices.
There are four important considerations for me, the most important being the team. They must be bright, and while they might not be academic it's more about having the right combination of skills across the team.
Next comes the tech; do they properly understand the solution they're offering? Thirdly, is their intellectual property defensible – can they stay ahead of competitors?
Lastly, the market must be big enough. You don't necessarily need traction already but it has to be at least a £500m market for me.
When pitching, you need to be realistic with figures. Numbers are there to show you've thought about your business model. Virtually all companies are too optimistic, presenting the "hockey stick" of revenue. The worst thing you can do with shareholders is overpromise and under-deliver.
I do try to give feedback so that people can remodel or hone their pitches.
Simon Thorpe runs Delta2020, backing high-growth start-ups and early-stage tech companies. A chartered accountant, he has been investing for 10 years and was UKBAA Angel Investor of the Year 2016/17
Read more about The Investor Pitch access your free mini guide to angel investment.