THE PERFECT PITCH: A FOUNDER'S VIEW
An exciting new feature at the International Business Festival offers selected entrepreneurs the chance to pitch to investors from the main stage. But what makes the perfect pitch? We asked company founder Juliette Denny.
When I needed investment for my learning technology business, I went to an angel funding event and pitched to a room of 120 people. I wasn't particularly nervous but I was very focused and it proved very successful.
The process was really useful as it made me look at my business through a different lens.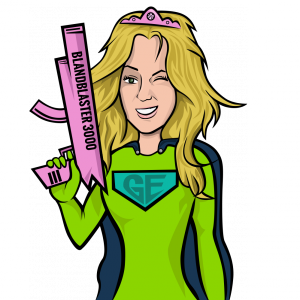 When you start out in business, you're focused on getting the product right and then selling it for enough to cover costs and pay yourself. You're not thinking how somebody else might value the company, whereas investors are only interested in getting a return.
So my biggest tip to anyone preparing a pitch is to very much focus on how shareholders are going to get their value. To do that you need to show how you're going to sell to your first 30… 100… 500 customers.
My background was in sales so I could talk through metrics like conversion rates and average order size. That gives prospective investors an idea that you know how to commercialise your business. I also knew how to build a replicable sales process.
Pitching isn't just about knowing your business; you can't just bore people about your product. What matters is the value you can extract from it, so don't focus on you; focus on the return.
It's easier to raise larger sums, so be sure of yourself and bold in your vision. Before you step into a room full of investors, look at yourself in the mirror, say "I'm the CEO of a multimillion-dollar company" and carry that confidence into the room.
Juliette Denny is ideologist-in-chief (aka managing director) of Growth Engineering, which uses tools such as gamification and social learning to help clients get better results from their in-house training.
Read more about The Investor Pitch and access your free mini guide to angel investment.